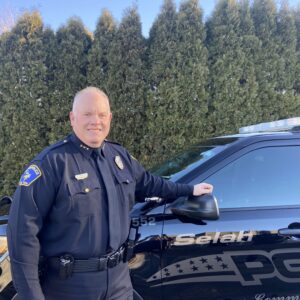 Chief Dan Christman was sworn in as the Selah Chief of Police on October 15, 2020. He is passionate about police leadership, organizational change, continuing education, and mentoring.
After a 15 year career as a Death Investigator, Dan transitioned to a career in policing. In 1997, Dan was appointed to the Bothell (WA) Police Department where he served in a variety of duties, including Patrol Officer, DARE Officer, Traffic Officer, Motorcycle Officer and Collision Reconstructionist, and Sergeant. Because of his experience with Death Investigations, he was invited to assist with complex crime scene investigations and Officer Involved Shooting investigations in the U.S. and Canada.
In 1998, Dan was asked to develop curriculum, and teach Criminal Investigation at the WA State Basic Law Enforcement Academy. To date he has lectured in nearly 200 classes and over 6000 WA State law enforcement professionals at the CJTC.
In 2016 Dan was hired by the City of Sunnyside (WA) Police Department where he served as the Operations Commander. He provided focused and strategic direction to the Patrol and Support Divisions, and assisted the Chief with organizational change. He also helped construct, and was the first Commander of the Yakima Valley Special Investigations Unit, responsible for managing the independent investigation of officer-involved use of force incidents.
From 2018 to 2020, Dan led a team of dedicated, and forward-thinking police academy staff as they responded to legislatively mandated police reform brought on by WA Initiative 940. Dan guided police and community members through the negotiated rule-making process and constructed state rules concerning de-escalation training for people in crisis, and officer-involved use of force protocols in Washington State.
Dan earned his Bachelor's Degree in Social Science from Boise State University and his Master's Degree in Criminal Justice from Boston University.  He is a member of the Washington Association of Sheriffs and Police Chiefs, International Association of Chiefs of Police, and the Police Executive Research Forum.  To date, he has authored 19 articles on Criminal Investigations, and contributed to several textbooks.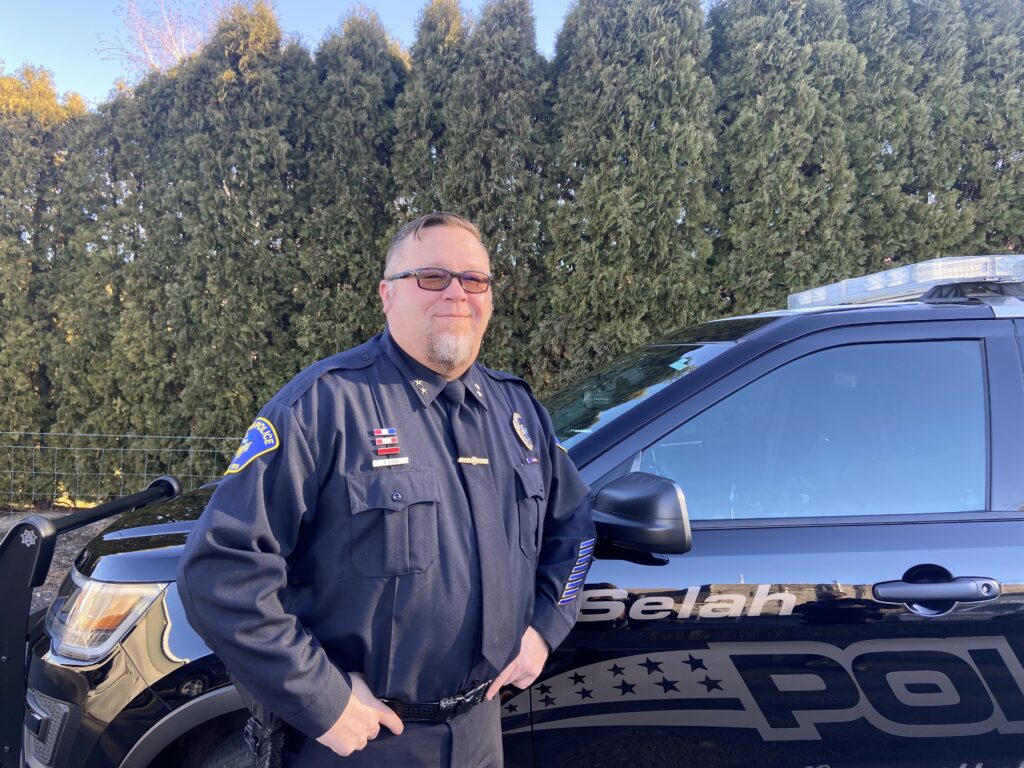 Eric Steen has served the Selah Police Department as Deputy Chief since 2014. He is responsible for the direct oversight of the Police Sergeants and Administrative Support Staff.
Eric committed to a career in law enforcement after starting as a reserve officer for the City of Wapato, WA. In 2000, after ten years of combined patrol duties with the City of Wapato and the City of Toppenish, Eric joined the Selah Police Department where he's served as a Patrol Officer, Field Training Officer, Public Information Officer, Reserve Coordinator, Detective, and Patrol Sergeant. Eric has been the recipient of several awards which include Life Saving, Officer of the Year and is a two time recipient of the Medal of Valor.
Eric is a proud graduate of the West Point Leadership Course and FBI Leadership Courses. He is also a licensed & ordained pastor with the Foursquare Church and believes these two roles complement each other. Both are about caring for people and pointing them in the right direction.