FACEBOOK AND FACEBOOK MESSENGER
Please don't attempt to report crimes, especially in-progress crimes, on our Facebook page or messenger. We don't have the personnel to monitor Facebook 24/7. If you are wanting to report an emergency or a crime in-progress, call 911.   If you need to file a police report, animal issue or any other crime, call (509)574-2500. If you are attempting to reach Police business office, administration,records, evidence or community services, call (509)698-7347.
Thanks and Stay Safe!
 V.I.P.S. PROGRAM (Volunteers In Police Services)
The Selah Police Department is seeking volunteers to join our V.I.P.S. Program.   V.I.P.S. is committed to enhancing the mission of the Selah Police Department by:
Being a resource to assist department personnel when needed
Supporting each other and fostering development of the volunteer program
Collaborating with the City of Selah in "Building a Better Community"
Prior to acceptance into the volunteer program with the Selah Police it is recommended that citizens attend and complete the annual Selah Police Citizen's Academy, held each winter. A background investigation, criminal history check and driver's license check will be performed on all applicants to this program.
V.I.P.S. provide a positive impact on the community due to the services that they provide. They meet monthly at the Police Department as a means for training and for guest speakers. Tasks may include but are not limited to;
Graffiti removal/cover-up
Found Bicycle Recovery
Administrative Support
Mail Run
Community/Police/Special Events Support
Assist with Fleet Maintenance
Business and residential vacation checks
Traffic Control.
High Visibility Patrol or Crime Watch.
Those persons interested must attend several weekly training sessions and will be required to complete a four (4) hour ride-along with Selah Police Officers
Any interested citizen, who resides in the City of Selah or the surrounding residential area of Selah is encouraged to become part of this program.
Community involvement is the most powerful, efficient, and practical force any law enforcement agency has in its fight against crime. It is through this partnership that crime prevention can be more effective and successful.
There is no cost to apply for this program. Applications can be obtained at the Selah Police Department or online here.
For more information, contact Randy Gabbard or Chief Richard Hayes at 698-7348.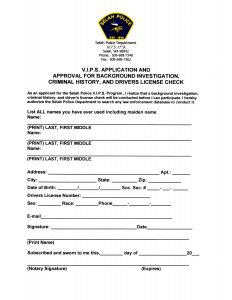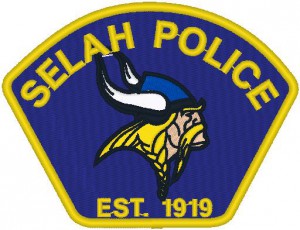 Concealed Pistol License(CPL)
Because of COVID-19, we are only doing Concealed Pistol License (CPL) renewals at this time.  If you live in the city limits of Selah and are needing to renew your CPL, Click the link below to print the form.  Complete the form and attach a copy of your Washington Driver's license/ Wa. state ID card and your payment check.   You may also call (509)698-7346 or 698-7347 Monday – Friday from 8am to 5 pm, to set up a time to drop off your renewal form, copy of Identification and payment.
Dog License
In the City of Selah, any dog over the age of six months must be licensed. A one time fee of $25.00 (per dog) will be charged. This fee is good for the life of the dog licensed and we do require proof of vaccination.
Fingerprinting –

Suspended due to COVID-19
Fingerprinting will be done at the Selah Police Department Thursday afternoons, from 1:00 to 3:00 pm. A fee of $10.00 will be charged for one fingerprint card, which must be paid by the person being fingerprinted. If for some reason the card is returned to you as being unreadable, we will re-print you at no charge. Please allow at least thirty minutes to be printed.
The City of Selah has an Animal Control Officer (ACO) who is on shift Mon-Fri. 8am-5pm.   If you need to contact Animal Control please call Dispatch at (509) 574-2500.