FACEBOOK AND FACEBOOK MESSENGER
Please don't attempt to report crimes, especially in-progress crimes, on our Facebook page or messenger. We don't have the personnel to monitor Facebook 24/7. If you are wanting to report an emergency or a crime in-progress, call 911.   If you need to file a police report, animal issue or any other crime, call (509)574-2500. If you are attempting to reach Police business office, administration, records, evidence or community services, call (509)698-7347.
Thanks and Stay Safe!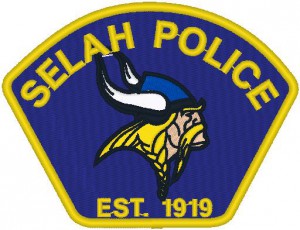 Concealed Pistol License(CPL)
Because of COVID-19, we are only doing Concealed Pistol License (CPL) renewals at this time.  If you live in the city limits of Selah and are needing to renew your CPL, Click the link below to print the form.  Complete the form and attach a copy of your Washington Driver's license/ Wa. state ID card and your payment check.   You may also call (509)698-7346 or 698-7347 Monday – Friday from 8am to 5 pm, to set up a time to drop off your renewal form, copy of Identification and payment.
Dog License
In the City of Selah, any dog over the age of six months must be licensed. A one time fee of $25.00 (per dog) will be charged. This fee is good for the life of the dog licensed and we do require proof of vaccination.
Fingerprinting –

Suspended due to COVID-19
Fingerprinting will be done at the Selah Police Department Thursday afternoons, from 1:00 to 3:00 pm. A fee of $10.00 will be charged for one fingerprint card, which must be paid by the person being fingerprinted. If for some reason the card is returned to you as being unreadable, we will re-print you at no charge. Please allow at least thirty minutes to be printed.
The City of Selah has an Animal Control Officer (ACO) who is on shift Mon-Fri. 8am-5pm.   If you need to contact Animal Control please call Dispatch at (509) 574-2500.