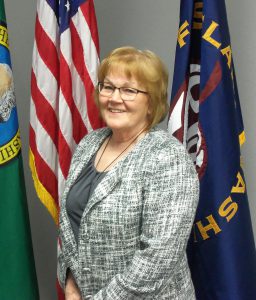 Sherry Raymond
Initial Term Began:  1/1/2016
Current Term Expires:  12/31/2023
From the Desk of the Mayor:
City of Selah
115 W. Naches Ave.
Selah, WA  98942.
As the Mayor of Selah I'm excited about our town and the high quality of our City departments.

There are great things happening in Selah. The partnership between the City, the Selah School District, and the Selah Downtown Association is like a well-oiled machine.

I'll be focusing on City government to provide the infrastructures for the community to prosper. I invite our community to be involved; be part of our great little town. I'm hoping to be the spark to inspire, motivate, and energize citizens to be participants in community affairs.
Present City Council Assignments
Volunteer Firefighters Board
Naches-Selah Irrigation District Voting Member
Community Service

Member of Selah Downtown Association 2014-2015
Instrumental in getting the DARE program into Selah schools
Work Experience

Owner, King's Row 2004-present; King's Scoop 2013-present
Education
Personal
Contact