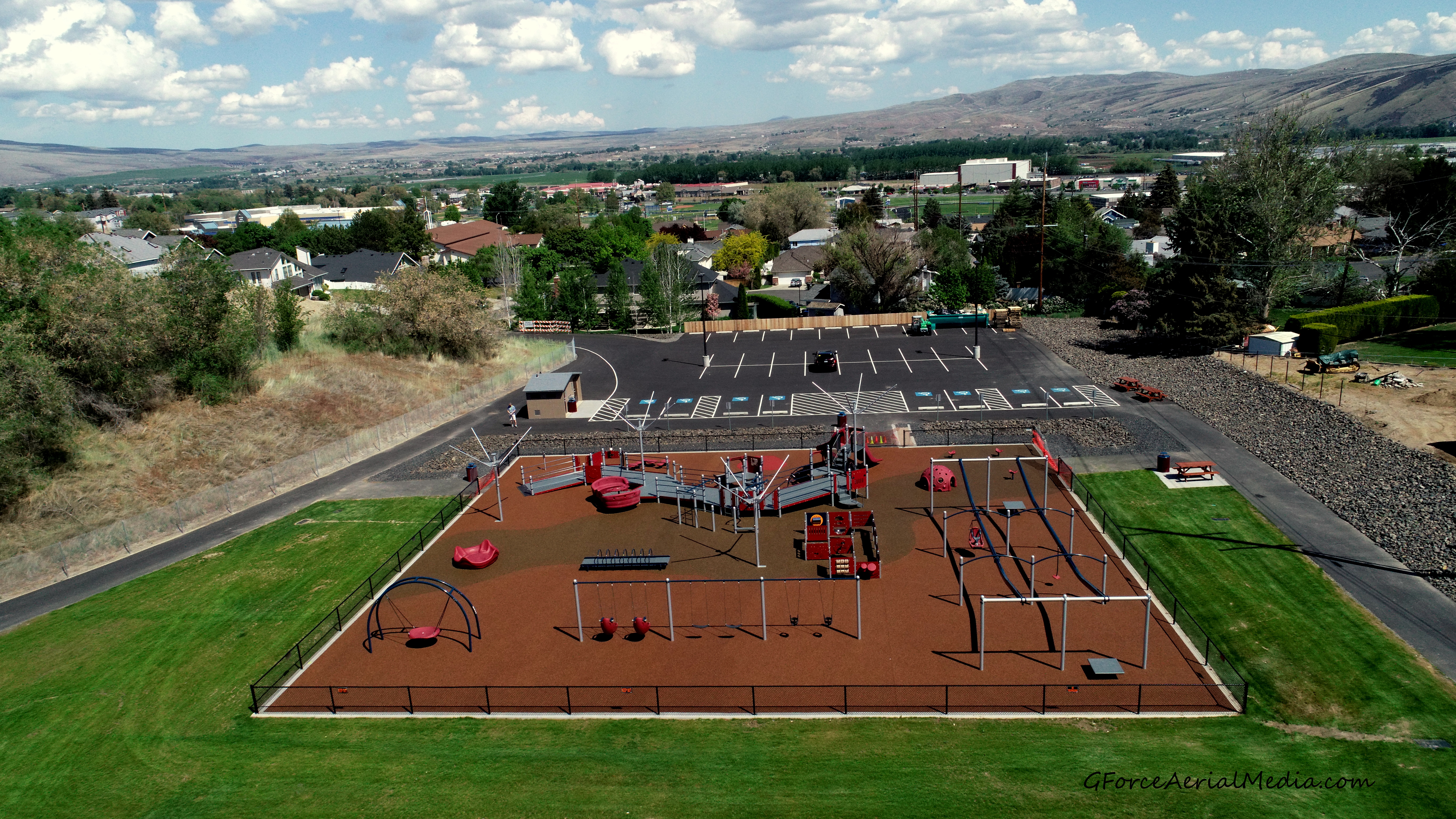 Winner of the 2019 Municipal Excellence Award
-Association of Washington Cities
Official Address: 116 Merinda Dr., Selah, WA 98942
Thank you to all who helped make this park a reality!
Volunteer Park is Selah's newest all-inclusive park, complete with a solid surface playground, walking path, and disc golf course. Restrooms, tables and benches are available. Come for the playground, and be sure to stay a while!
All spaces at Volunteer Park are available for use on a first come, first served basis. Future plans for this park include installation of shade sails and a gazebo by the centennial tree!
!!NEW!!
Volunteer Park Disc Golf
Selah Recreation Department is excited to announce our new disc golf program! Our par 3 putter's course is an excellent course to learn the game or practice your putter-throws. Click on the links below to see a map of the course, a score card, and tips and tricks. Don't have any discs? No problem! We are pleased to offer disc rentals on a weekly or monthly basis. All discs will be cleaned and sanitized upon return to ensure COVID-19 requirements are met and our patrons are safe. Please click the link below for details and pricing.
---
---
Call 509-698-7300 for questions or to check equipment availability!