The Selah Fire Department has approximately 60 personnel, comprised of 52 paid-call volunteers, 8 career employees, and 1 admin employee.
Career Chief Officers
Fire Chief Jim Lange
Jim Lange is the fire chief for the Selah Fire Department, which includes the City of Selah and Yakima County Fire Protection District #2. Jim is a graduate of West Valley High School, has a degree in Fire Science and is an alumni of the National Fire Academy Managing Officer Program in Emmetsburg Maryland. Chief Lange started his career in the fire service as a volunteer firefighter with West Valley Fire in 2005 and was hired as a fulltime Training Officer in 2010. In March of 2015, he was hired as Deputy Chief/Fire Marshal with the Selah Fire Department where his duties included fire code enforcement, fire investigation and public education. In April of 2021, he was hired as the department's Fire Chief. When not chasing smoke, he's hunting, fishing, camping, snowmobiling or enjoying time with his wife and children.
Career Staff
Training Captain Scott Willis
Captain Willis grew up in Selah and joined the department in 2007 as a volunteer at Station 26. In 2012 Scott tested for a career firefighter position and was chosen. Then was promoted to Training Captain in January of 2023. He has obtained certifications in structural and wildland firefighting, HazMat, incident command, Instructor and Health and Safety, and is an Emergency Medical Technician (EMT). Other than firefighting, emergency medical response and command response, Scotts duties include new volunteer hiring and training, as well as managing the fire and EMS training program for our veteran members and administrative duties related to fire department operations and volunteer and career personnel needs. When not on duty Scott enjoys traveling with his wife and family and their many outdoor adventures.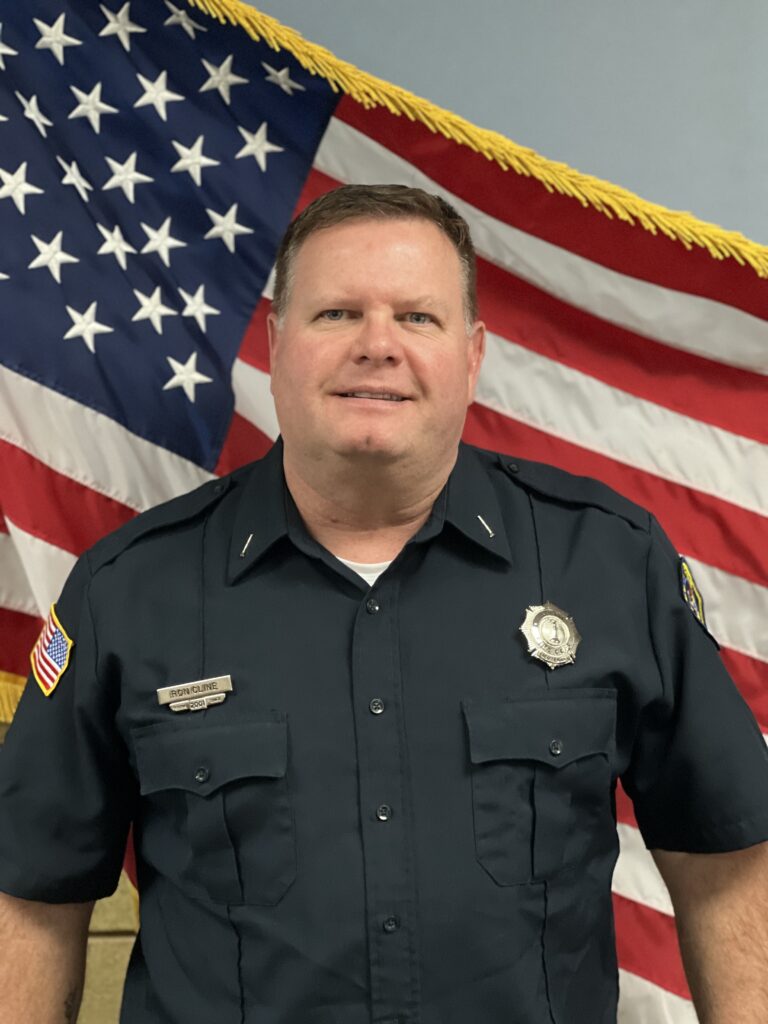 Public Education, Fire Prevention, & Recruitment/Retention Lieutenant Ron Cline
Firefighter Cline joined the fire department in 2001 as a Volunteer Firefighter. On March 2nd 2009 was hired as a career firefighter. He responds to emergency EMS and Fire calls. Firefighter Cline is the lead instructor for the Fire Prevention Programs taught to the young children in our community and was promoted to Lieutenant January 2023. In his spare time FF Cline enjoys spending time with his family. Vacationing on the Oregon Coast is one of the Cline Family's favorite destinations.
Lieutenant/EMT Jacob Stuker
Firefighter Stuker Joined the Selah Fire Department in 2003 during his senior year of high school and has accumulated more than10 years with SFD as a volunteer Firefighter/EMT, a year with Yakima Training Center Fire Department as a seasonal wildland firefighter, and 3 years as an EMT with Advanced Life Systems. In 2019 Jacob was hired into a full time Firefighter/EMT position with SFD where he has earned his International Fire Service Accreditation Congress (IFSAC) Fire Officer 1 and his Bachelors of Science in Fire and Emergency Management. Lieutenant Stuker's day to day duties include maintaining Selah Fire's social media accounts, maintaining EMS supplies and budget, and performing maintenance and repairs on our Self-Contained Breathing Apparatus' and bottles. In his spare time, he enjoys spending time outdoors with his girlfriend and two children, camping, hunting, fishing, cooking, and attending concerts.
Lieutenant/EMT Cody Roberts
Lieutenant Roberts joined the department in 2012 just after high school volunteering at station 21. Lieutenant Roberts was hired as a career firefighter in September of 2019. Lieutenant Roberts holds certifications in structural firefighting, HAZMAT operations, Wildland Firefighting, and is an EMT. Lieutenant Roberts is a Selah High School graduate class of 2012. During non-emergency times, Lieutenant Roberts is in charge of maintaining all the departments personal protective gear and making sure we meet NFPA standards. Lieutenant Roberts also makes sure each fire hydrant in the city is inspected and/or tested each year. In his spare time, he enjoys spending time outdoors with friends and family.
Firefighter/EMT John Shipley
Firefighter Shipley joined the department in 1984 as a High School Volunteer Firefighter at Station #2. In early 2004 John tested for a new career firefighter position and was hired on April 1st. Firefighter Shipley's duties include response to emergency EMS and Fire calls, he is also trained in ammonia accidents. His non- emergency duties are general upkeep and maintenance of facilities and grounds. He also schedules apparatus, and fire equipment maintenance. Firefighter Shipley also meets the public and presents the residential wildland protection Fire Wise programs and assists in fire prevention programs to the young children of our community. Testing of fire hydrants, hoses and pumps helps keep him extremely busy year around.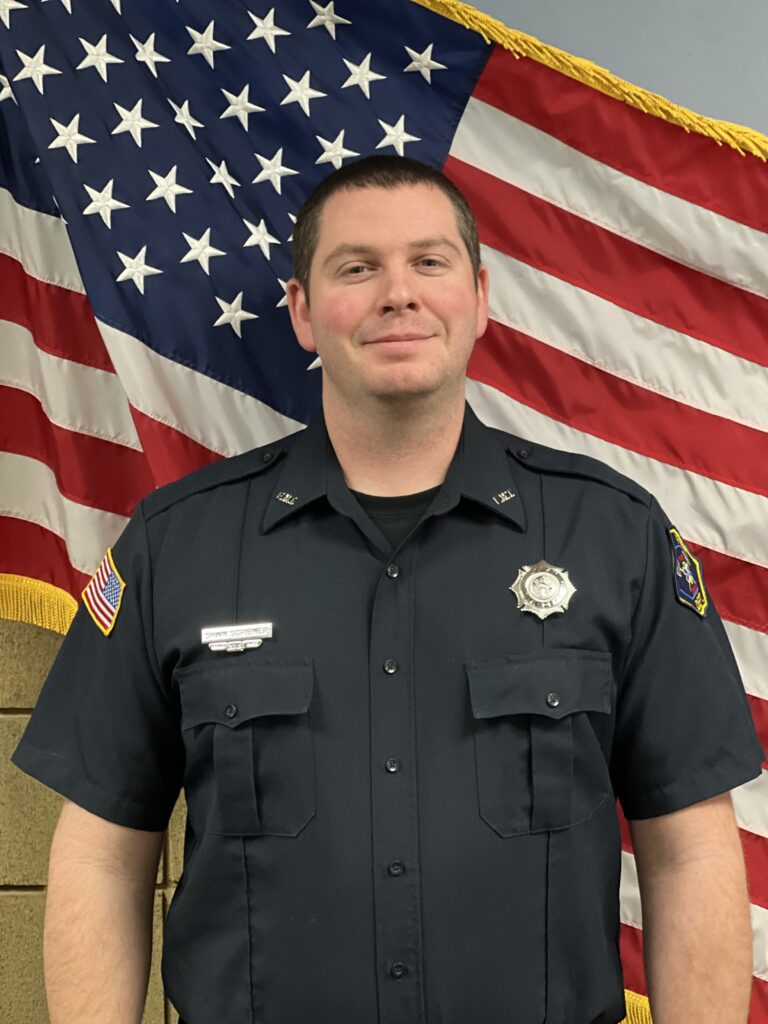 Firefighter/EMT Shain Scribner
Firefighter Shain Scribner joined the Selah Fire Department as a full time Firefighter / EMT in 2022. Firefighter Scribner was a volunteer with the West Valley Fire Department for 7 Years and a volunteer for the City of Sunnyside Fire Department for 3 years. Along with working for AMR as a full time EMT for 5 years. Firefighter Scribner is responsible for Pre Fire plans for the district. In his spare time he enjoys spending time outdoors camping, hiking, hunting, and fishing.
Executive Administrator Kylie H.
Kylie joined the Selah Fire Department part time in January 2015. After a few years she was offered and accepted a full time position as Executive Administrator in January 2020. Kylie is responsible for all clerical and administrative duties for the fire department, such as payroll, emergency reporting, training input and tracking.
The Core of the Department is made up of 52 Devoted Volunteers when fully staffed.