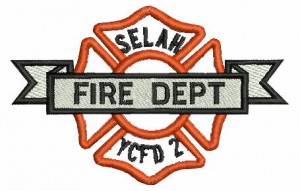 The Selah Fire Department consists of the City of Selah and Yakima County Fire Protection District #2, totaling approximately 65 square miles. The combined population of the City and District is approximately 23,000. The Department responds to approximately 1,400 calls per year. On an average, 70% are EMS and 30% are Fire related calls.     2017, 1552 calls.  2018, 1700 calls.  Year to date 2019,  1293 calls.
Selah Fire Department Volunteer Application
October 7th through 12th is  National Fire Safety Week. Since 1922 our Nation has observed this week to promote emergency preparedness and a commitment to fire safety. This years theme is "Not Every Hero Wears a cape. Plan and Practice Your Escape!"  Make a plan, practice your plan, get out and stay out!
The department maintains 24 pieces of equipment out of 4 stations: